Greetings!
I'm Matt!
I'm a UX designer working remotely from a small town in Texas.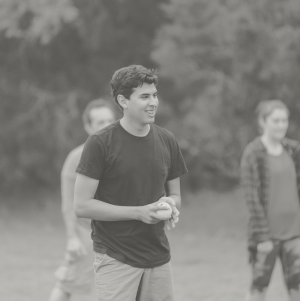 Here's a bit of my backstory:
I was 18 when I started my first company. An online golf apparel store operating out of a spare room in my parents' house. I had no idea what I was doing, but I did manage to convince a few vendors to supply me, set up a business account with a shipping company, and actually managed to get some customers.
That was the first website I designed. It wasn't very good but I enjoyed putting it together. I enjoyed the whole experience of starting a company and being in over my head and having to figure things out as I was going along.
When I was still in college and was first starting out in tech, I was once again in over my head. As I was studying online communities and potential lessons governments could learn from how open source projects organize, I found an emerging field, called CivicTech where technologists worked on opening up government processes by bringing them online.
I didn't have any technical skills but I was passionate about the mission and talked my way into working for a group in New York who was building apps for city planners. I learned on the job and filled in gaps to contribute whatever I could. I started with researching and writing about other tools in the space and how they were impacting communities and then as I worked for other companies and nonprofits in the space, I started working with users to deploy these tools.
Since civic tech was such a new field, in a short period of time I was a subject matter expert and started to lead the product teams that were tackling these important challenges. Most of these teams did not have UX designers, so for me product management also included user research and testing. I did get to meet and work with several amazing designers along the way who gave me advice and inspired me to learn more about design.
When I started my own company building apps for municipal governments, I got to do more UX and visual design than I ever had before. The more I had to learn about design to start my company, the more I realized that I wanted to take it seriously and focus on developing my skills in order to become a full-time designer.
I enrolled in a 9 month full time design program to learn UX, visual design, and frontend engineering. I chose a program where I'd get plenty of one-on-one time with senior designers and get to work through every stage of a project from user research and testing to rapid prototyping and coding.
Now, I am excited to explore design further and use the foundation of what I have learned in civic tech to launch into solving challenges in new spaces.